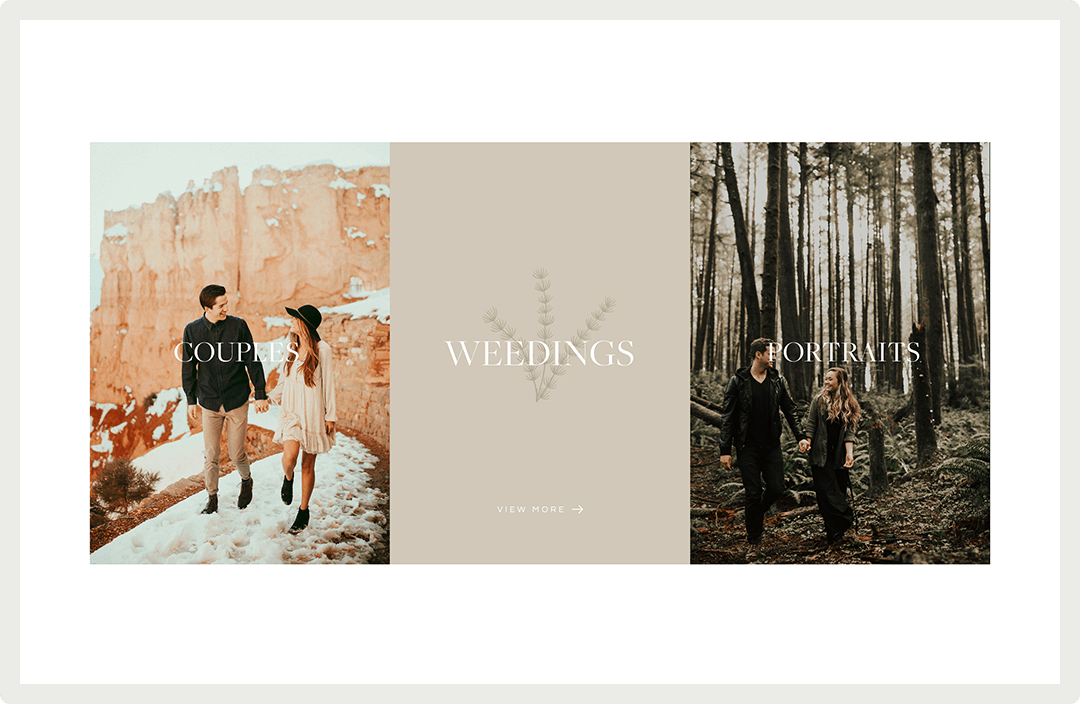 * Squaremuse delivers non-tangible digital goods, we do not offer refunds for any design kit purchase unless a specific agreement was made prior to purchase or if you are absolutely unable to use the design kit you have purchased for a specific and valid reason (e.g. some sort of incompatibility).
** Squarespace Account is required. Squaremuse is not affiliated with Squarespace.
Image Card 06
Image Card 06 is a fresh looking and engaging clickable element that you can use across your site to present packages, categories, options and your overall offers. Colors are editable. This custom element is compatible with all Squarespace templates that have a stacked Index page feature available.
Implementation Difficulty: Medium
Recommended Squarespace Plan: Business, ver 7.0
how it works
We made sure that implementing the elements and using them across your site is an easy and enjoyable process.
With your purchase you will receive a pdf with link and code access to your documentation article and video tutorials.
Follow the instructions and within several minutes you will get a compelling new section on your site.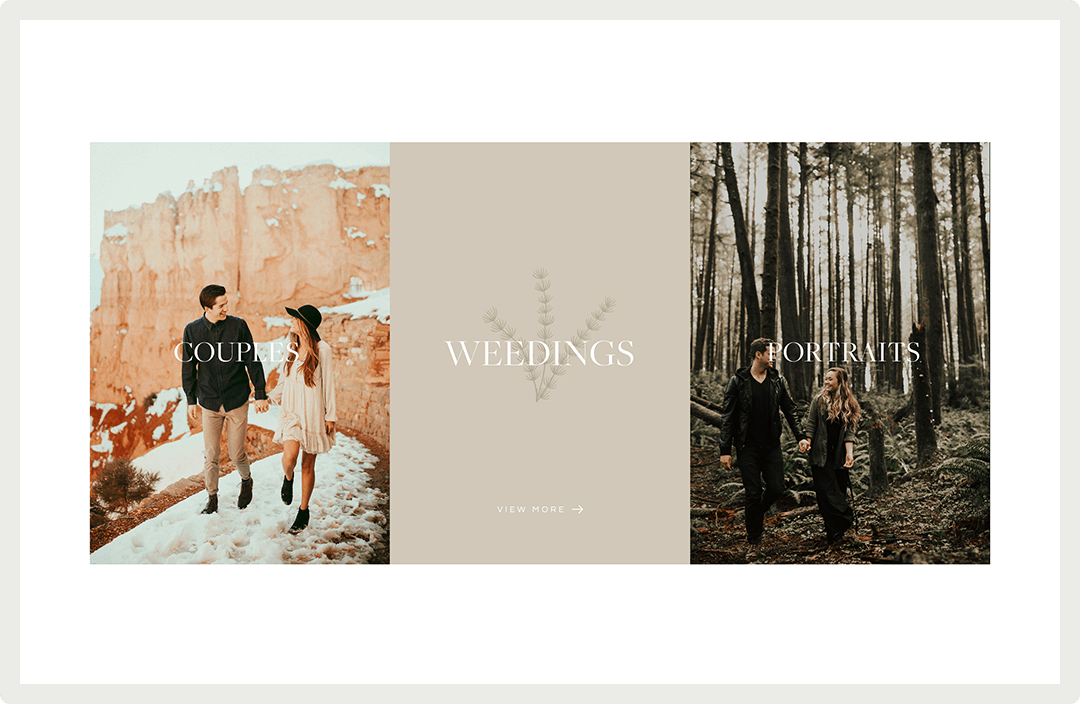 Image Card 06